About Skype Services (videoconferencing)

Skype and other related videoconferencing technologies provide a means of delivering psychiatric services to you via your home computer. Although we prefer the personal experience of traditional face-to-face visits with our patients, we do believe that these technologies provide an additional level of convenience, privacy, and access for many persons. Such services may be ideal for persons living in rural areas, limited means of transportation, disabilities that inhibit a visit to the office, and for anyone who simply prefers the convenience, comfort, and privacy of receiving services from a home computer.  The availability of this technology makes it no longer necessary to waste hours out of the day driving to an office, fighting traffic, finding a parking spot, and sitting in a waiting room.

Update 3/15/12:  New videoconferencing technologies have emerged that provide an even higher level of security and reliability than Skype.  Our practice has recently purchased a videoconferencing system that will allow you to simply click a link on an email that will be provided to you at the time of your appointment – and you will be instantly directed to an online session with your doctor.   There is no need to download and install Skype on your computer – we are no longer using it.   All you need is an email address, a computer that functions reasonable well, and a webcam.

Serving Christians in Rural Kentucky via Skype-Related Technologies:
When it comes to mental health services, Kentucky is one of the most under served states in the country – psychiatrists are few and far between, particularly in rural areas.
Recent advances in technology videoconferencing technologies (i.e. Skype, iChat, and a variety of other systems) have made it possible for mental health services to be delivered to even the most remote regions of the state –  directly to a person sitting in front of their home computer. Although not a perfect substitute for services provided in a face-to-face setting, Skype and other videoconferencing technologies do provide a means of delivering competent care to persons who might not otherwise have access to high-quality psychiatric services.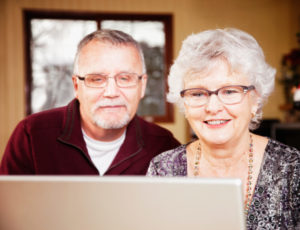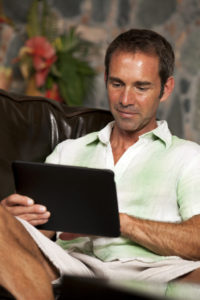 Skype provides convenience and privacy.
Skype-related technologies provide persons in both rural AND urban areas an extra level of convenience.    Many persons, out of concerns for personal privacy, would prefer not to "be seen" in a psychiatrist's office. Others prefer not to waste hours out of their day driving, parking, and sitting in a waiting room. Skype-related technologies offer a convenient solution to such individuals.
However, we recognize that many persons prefer not to utilize these technologies for a variety of reasons. Hence, we also offer services in a traditional office setting in Louisville, KY. It is actually our preference to meet with you personally in the office. We offer Skype primarily for our patients' convenience.
Please note that we do not discriminate against non-Christians or persons who hold other worldviews.  We understand that certain persons may prefer to not have a faith-based approach to their care and respect these preferences.  Whether you prefer faith-based or a purely secular approach, we are dedicated to providing a straightforward, common-sense approach to psychiatry that meets the highest standards of competency.
Before you schedule an appointment via video conference, please review the information posted below:
You must be a legal

resident of the state of Kentucky

to receive these services. We are only licensed to provide medical services to Kentucky residents.
To use this technology you must have a webcam and

a stable, high speed internet connection (broadband).

As a general rule,

we will NOT prescribe controlled substances (stimulants or benzodiazepines like Vallium, Ativan, Xanax, etc.) via Skype-based services.

If you require prescriptions for these types of medications you will have to be seen in the office.
Videoconferencing can be used in most cases, but not all. 

You will need to be seen in the Louisville office for your first appointment.

  At that point the doctor will determine if videoconferencing can be utilized to provide care for you.
You should consider the risks, benefits, and alternatives to videoconferencing technologies (a.k.a. 'telepsychiatry') prior to scheduling an appointment.  Please download and review the "Patient Information an Consent Form for Telepsychiatry" prior to scheduling your appointment. To review the Consent for Telepsychiatry Form 

CLICK HERE.
To schedule an appointment call 502-339-2442 or email info.kpmhs@gmail.com